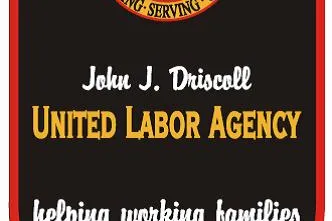 In 1978, John J. Driscoll convened a statewide organized labor partnership to establish the United Labor Agency to meet human service needs of Connecticut's workers and their families.
As a community affiliate of the Connecticut AFL-CIO, the United Labor Agency employs the AFL-CIO National Community Services model for the benefit of workers in Connecticut. This includes three major components:  community mobilization, counseling, and employment. ULA develops and operates various specialized programs including client referral, client advocacy, immigrant worker advocacy, workers' rights, emergency food pantry services and a Drug and Alcohol Vocational Rehabilitation Program.
Programs include:
Holiday programs
Rapid response / early intervention
Senior food program
Vocational rehabilitation programs
Immigration advocacy & assistance
The ULA also provides emergency strike and lockout support for every union in the state.
United Labor Agency offices are located in Rocky Hill (central office), Hartford, Middletown, and Waterbury.
Learn more: http://ctula.org/