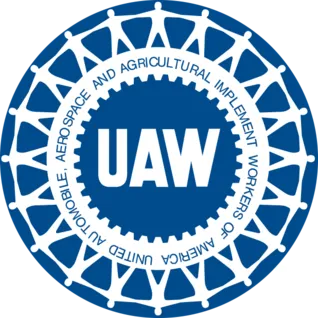 No matter when you are buying a new vehicle or for what purpose, you have the opportunity to use this substantial buying power to support working people. The UAW releases a guide every year that lets consumers know which cars are union-made in America. Here is this year's list.
These vehicles are made in the United States or Canada by members of the UAW and Canada's Unifor union, formerly the Canadian Auto Workers (CAW). Because of the integration of vehicle production in both countries, all of the vehicles listed made in Canada include significant UAW-made content and support the jobs of UAW members.
However, vehicles marked with a single asterisk (*) are also produced in Mexico.
All heavy-duty Chevrolet Silverados and GMC Sierras will be built in Flint, Michigan, only. Light-duty Chevrolet Silverado and GMC Sierra regular cabs are produced in Mexico only. Vehicles marked with a double asterisk (**) are the crew cab versions of the Chevrolet Silverado light-duty and GMC Sierra light-duty trucks. Those are assembled by UAW members in Fort Wayne, Indiana, and also in Mexico. 
When purchasing one of the above vehicles, it's important to check the Vehicle Identification Number (VIN). A VIN beginning with "1" or "4" or "5" identifies a U.S.-made vehicle; a "2" identifies a Canadian-made vehicle; a "3" identifies a vehicle made in Mexico.
Not all vehicles made in the United States or Canada are built by union-represented workers. Vehicles not listed here, even if produced in the United States or Canada, are not union made.