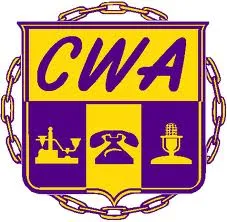 It is more important than ever that we stand with our strongest union employers against anti-union companies. With nearly 150,000 organized workers, AT&T is the only nationwide unionized wireless carrier.
As union members, you are eligible to receive special savings, including:
Union members now save $10 per line per month on the AT&T Unlimited Elite plan

When you order a phone, tablet or smartwatch, your activation fees are waived!

15% off qualified wireless plans
20% discount on eligible accessories
Exclusive limited-time offers
CLICK HERE FOR MORE INFORMATION & DISCOUNTS FROM UNION PLUS!
In addition to using AT&T as your wireless carrier, please shop at the following union staffed AT&T stores in Connecticut:
935 West Main St, Branford, CT
123 Farmington Av, Bristol, CT
250 Albany Tpk, Canton, CT
7 Backus Av, Danbury, CT
7 Hazard Ave, Enfield, CT
2273 Black Rock Tnpk, Fairfield, CT
500 West Farms Mall, Farmington, CT
140 Glastonbury Blvd, Glastonbury, CT
42 Greenwich Av, Greenwich, CT
2100 Dixwell Av, Hamden, CT
194 Buckland Hills Rd, Manchester, CT
172 Deming St, Manchester, CT
470 Lewis Av, Meriden, CT
496F So. Broad St, Meriden, CT
1201 Boston Post Rd, Milford, CT
1319 Boston Post Rd, Milford, CT
3243 Berlin Tnpk, Newington, CT
430 Broad St, New London, CT
300 Universal Dr North, North Haven, CT
777 Connecticut Av, Norwalk, CT
91 Boston Post Rd, Orange, CT
100 Main St, Southbury, CT
405 Queen St Plz, Southington, CT
87 West Stafford Rd, Stafford Springs, CT
2147 Summer St, Stamford, CT
100 Greyrock Pl Space, Stamford, CT
1919 East Main St, Torrington, CT
5065 Main St, Trumbull, CT
495 Union St, Waterbury, CT
850 Hartford Tpk, Waterford, CT
345 No Main St, West Hartford, CT
By standing with the unionized workers at AT&T, you send a strong message to nonunion wireless companies that union money will not support them. Let's take collective action and stand together in support of our CWA brothers and sisters and the sustainability of the labor movement.