Executive Secretary
Tiana Ocasio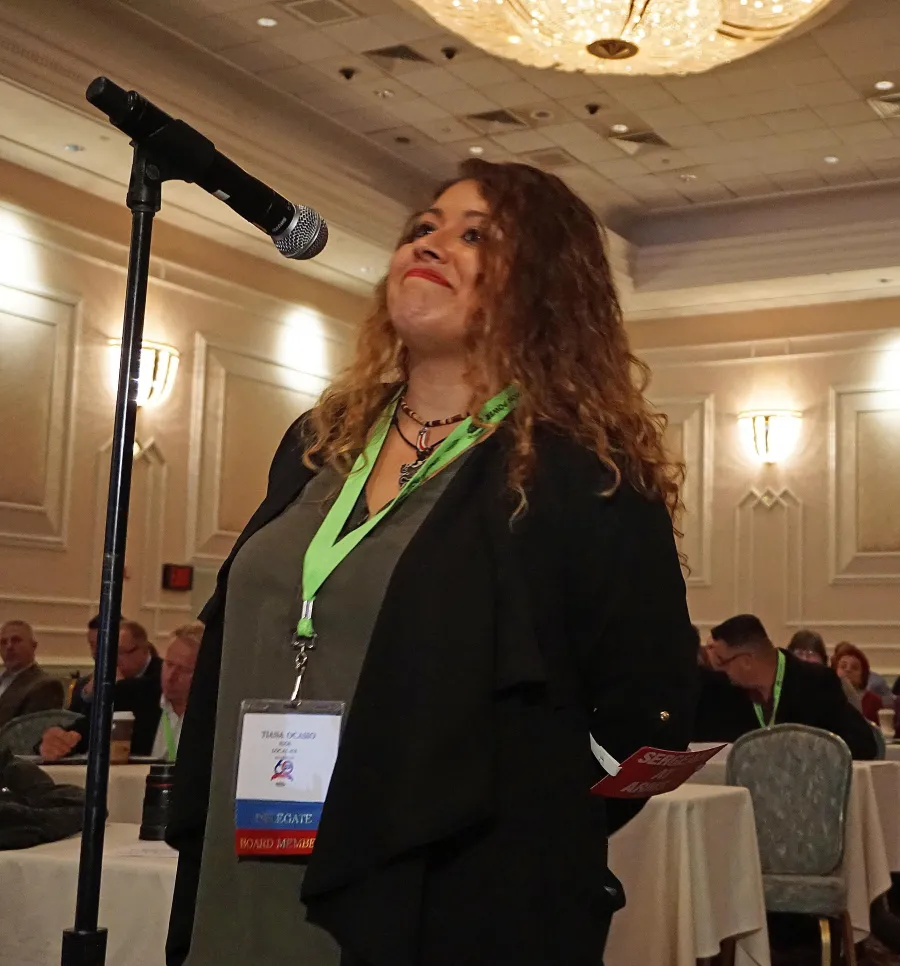 Tiana Ocasio is the current Executive Secretary of the Connecticut AFL-CIO. She previously served as an at-large executive board member.
Ocasio is the Referral Manager / Marketing Representative of the International Union of Operating Engineers (IUOE) Local 478. Their office is located in Hamden, CT. IUOE Local 478 represents over 3,000 hoisting and portable operating engineer construction workers in the state. The IUOE represents over 400,000 members in 123 local unions throughout the United States and Canada.
Ocasio began her career at Local 478 in 2001, working in the Health Department and in 2007, she became the office manager of the Supplemental Unemployment Office. In 2010, she moved over to the Local 478 side to assist Nate Brown as the Referral Assistant and lobbyist. In 2017, she was promoted to Referral Manager.
Ocasio sits on numerous statewide boards and enjoys representing workers everywhere she goes. These include:
Board member of Workforce Alliance and on the Youth committee;

Secretary for the Connecticut Women's Education and Legal Fund (CWEALF);

Secretary for Puerto Ricans United Inc.
Ocasio is a mom of two wonderful young ladies and enjoys hiking and the outdoors when she is able to find the time.