Dollar General Workers Expose Company's Illegal Union-Busting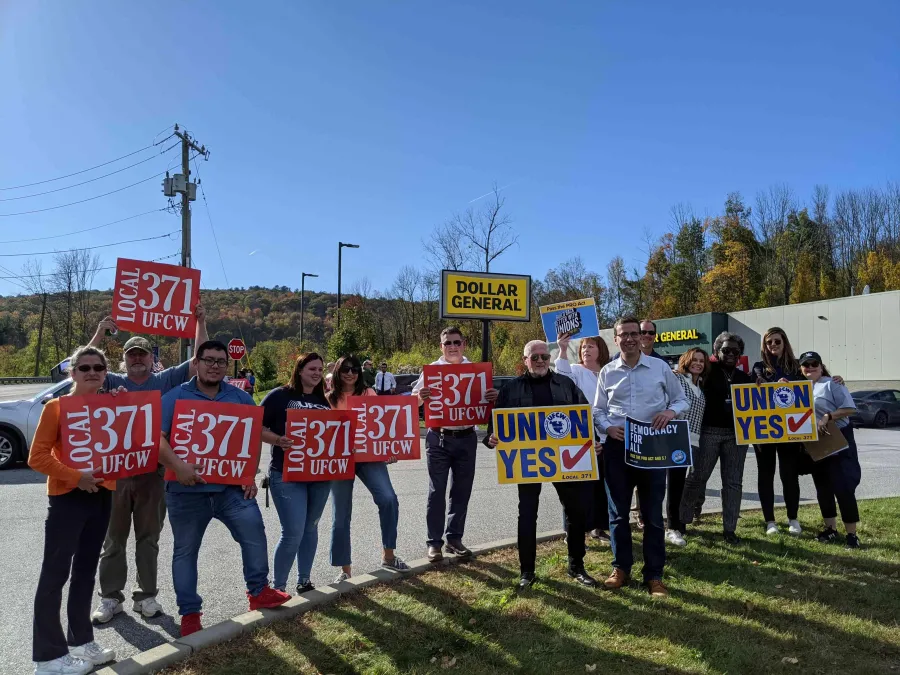 Last Fall in Barkhamsted, six Dollar General employees tried to form a union after corporate management wrongly accused their store manager of stealing.
Dollar General hired five anti-union consultants, each of whom was paid $2,700 per day, and flew in three Tennessee executives to shadow employees. They held daily captive audience meetings, threatened to close the store and fired one worker for his union support. Their scare tactics worked. When the union election was held in October 2021, a majority of workers were so afraid of losing their jobs that they voted no. Barkhamsted employee Shellie Parsons said that Dollar General had "polluted" her colleagues' minds with "falsehoods and fear."

In Connecticut, we have an opportunity to protect workers who seek to form a union from coercive captive audience meetings.
Senate Bill 163 will give a worker the right – when the subject of a meeting is about the employer's position on politics (including union organizing) or religion – to stop listening and return to work without fear of being disciplined or terminated.