Dr. King Understood the Power of Unions
AFSCME President Lee Saunders
20 Jan, 2020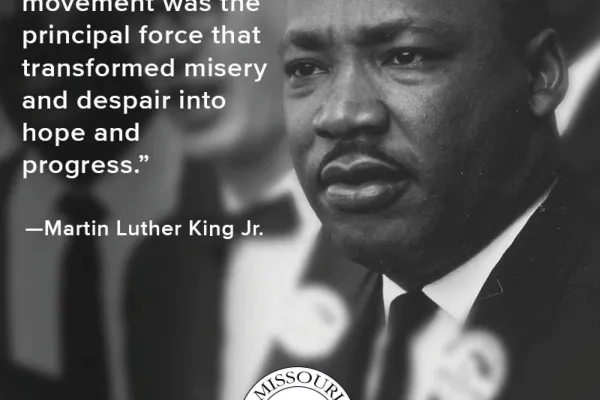 On what would have been his 91st birthday, we celebrate the towering legacy of Dr. Martin Luther King, Jr.—his moral force as a faith leader, his devotion to nonviolent resistance and, of course, the sacrifices he made to end legalized segregation in the South.
But there is an often-overlooked aspect of his work: Dr. King was one of his era's most fearsome champions of working people coming together to organize, build power and improve their lives. Here is how he put it in a speech to the Illinois AFL-CIO convention in October 1965:
The labor movement was the principal force that transformed misery and despair into hope and progress. Out of its bold struggles, economic and social reform gave birth to unemployment insurance, old age pensions, government relief for the destitute, and, above all, new wage levels that meant not mere survival but a tolerable life.
Dr. King understood the union difference—the way that a voice on the job and a seat at the table empowers workers of all races. It means a bigger paycheck at the end of the week. It means better health benefits, so you can afford to see a doctor when you're sick. It means security in retirement when your working days are done. It means the basic dignity and respect you deserve.