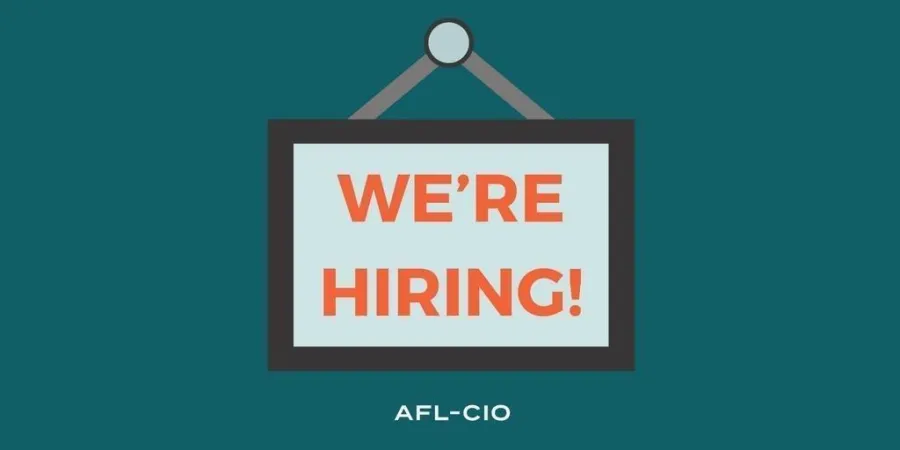 Connecticut AFL-CIO
Legislative & Political Organizer
Based in Rocky Hill, CT
(temporarily remote)
The Connecticut AFL-CIO is seeking a dynamic and dedicated individual to serve as our Legislative & Political Organizer. This position is entry-level, but applicants should have some organizing experience (legislative, electoral, labor, community, volunteer, or other types), be passionate about helping working people, and be able to work independently.
This position reports directly to the President but will work closely with the Legislative Director and Political Director. The Legislative & Political Organizer will also regularly collaborate with the state's two Area Labor Federations.
While COVID-19 rates remain high, this position will be temporarily remote. As things improve, the organizer will continue to be able to work remotely part-time.
Responsibilities
Building and maintaining relationships with rank-and-file members and local union leaders.
Identifying and developing worker leaders.
Mobilizing union members and assisting with rallies, pickets, strikes, and other labor actions.
Building relationships with community, faith and other allied organizations and their leaders.
Collaborate with affiliate unions and their members on engagement, volunteer recruitment, and training.
LEGISLATIVE:

Identify and mobilize affiliate union members and leaders to testify at public hearings;
Help coordinate and conduct meetings with legislators and union member constituents;
Help develop and execute grassroots and grasstops legislative actions;
Attend various coalition meetings;
Provide other legislative support as required.

POLITICAL:

Recruit union members for weekly labor canvasses;
Assist local unions with voter registration efforts;
Train union members on canvassing and phone banking best practices;
Help organize endorsement interviews;
Provide other electoral support as required.

Occasional data management.

Assist with other state federation programs and priorities as needed (e.g., Workers Memorial Day, Labor Day breakfast, lobby days, legislative conferences, biennial conventions, etc.).

Assist Connecticut AFL-CIO officers as needed on special projects.

Other duties and responsibilities as assigned.
Qualifications
Experience with organizing. This may consist of legislative, electoral, labor, community, or other types of organizing (volunteer experience included).
Understanding of the labor movement and its structure in Connecticut.
Strong written and verbal communication skills and proven ability to effectively communicate with diverse audiences.
Demonstrated work ethic.
Ability to work independently as well as with a team.
A commitment to the labor movement and to advancing social justice.
An ability to work in a demanding, fast-paced environment, including flexibility on nights and weekends.
Compensation
Starting salary is $56,340 a year (includes stipends pursuant to the collective bargaining agreement). This position also includes a generous benefits package, including a defined benefit pension, 401(k), high quality health insurance, vacation days, sick days, personal days, and other fringe benefits.
Application Procedure & Deadline
To apply, please include:
Cover letter
Résumé
Three professional references
Please email all materials to ctafl-cio@ctaflcio.org. Deadline to apply is Tuesday, March 1, 2022.