No One Should Be Intimidated or Afraid at Work. SB 163 Will Help Restore Respect.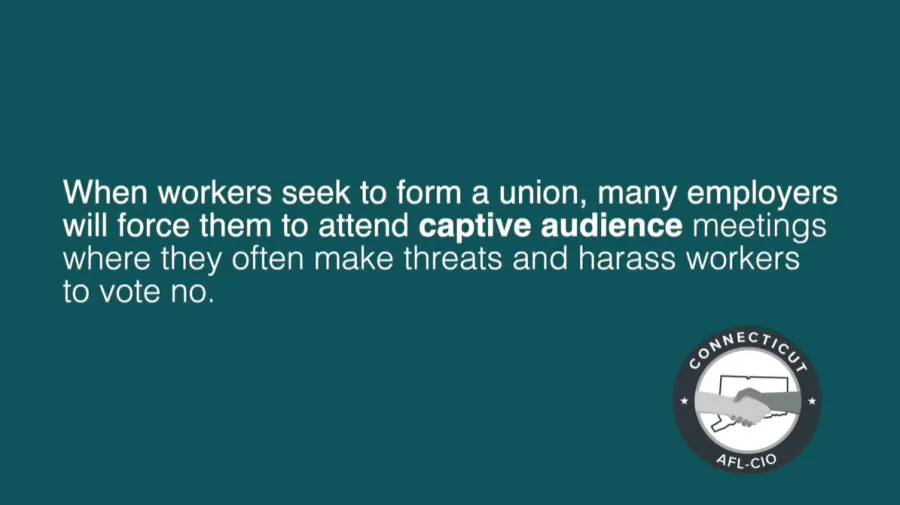 Kirt Ciantar worked at Element Materials Technology in South Windsor. When he and his co-workers tried to form a union, his employer hired a union-busting firm to "educate" employees with mandatory captive audience meetings.
Management targeted vulnerable workers, made threats about closing the worksite and misled workers with fear and manipulation. It was an emotional and disturbing experience.
Listen to Kirt share his experiences:
No one should be made to feel like this at work. SB 163 will afford workers dignity and respect by allowing them to leave meetings, without fear of discipline or termination, when the primary purpose is to discuss the employer's opinion about religion, politics or union organizing.
CLICK HERE TO URGE YOUR STATE REPRESENTATIVE TO PROTECT WORKERS SEEKING TO FORM A UNION!