Organizer Describes Employer Threats & Intimidation During a Union Organizing Campaign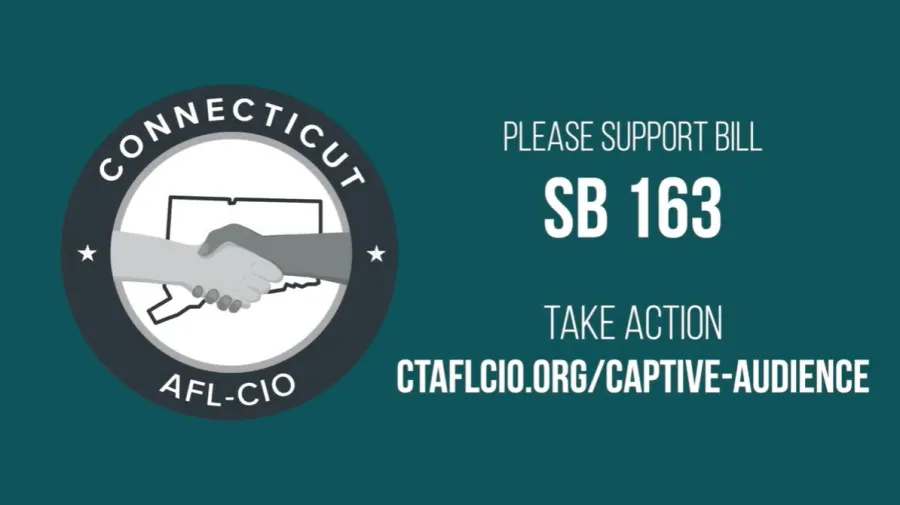 Jasmine Vendredi is a union organizer with AFT Connecticut. She's helped countless workers exercise their rights and improve their working conditions by forming a union. But it's not an easy experience. In fact, in can be traumatic for many.
Imagine being kept in a room while your employer intentionally threatens and intimidates you. If you leave, you will be fired. What can you do? The law is not on your side. You're stuck.
"Limiting captive audience meetings can give workers back a bit of that freedom that they all deserve," said Vendredi.
Listen to Jasmine share the abuse and disrespect workers often experience when they try to form a union.

"As a legislator, I'd want you to imagine being kept in a room where you're being threatened, intimidated because you are trying to get your working conditions to become better," continued Vendredi.
Senate Bill 163 affords workers dignity and respect while protecting their freedom of speech. It will allow them to leave meetings when the employer's opinion about religion, politics and union organizing is being discussed without fear of being disciplined or terminated.