The Real Story: CT AFL-CIO President Dispels Misinformation on Captive Audience Bill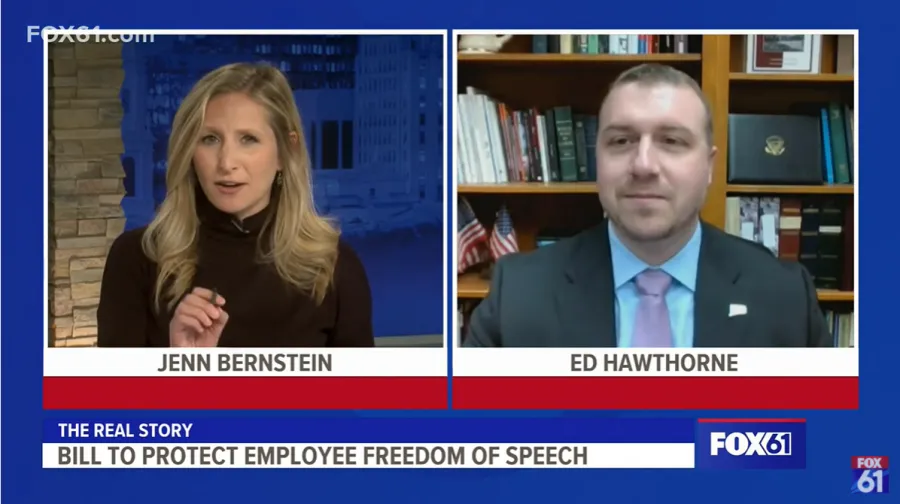 In case you missed it this past Sunday, Connecticut AFL-CIO President Ed Hawthorne was a guest on Fox 61's The Real Story to talk about legislation that will protect workers from employer intimidation and harassment during union organizing campaigns.
Far too often, management forces workers to attend closed-door captive audience meetings where they frequently threaten business closures, wage cuts, layoffs, immigration status, and working conditions if workers vote for a union. No employer should be able to force a worker to attend a meeting to coerce their opinions on religion, politics, or union organizing.
Watch the full interview:
In Connecticut, we have an opportunity to protect workers who seek to form a union from coercive captive audience meetings.
Senate Bill 163 will give a worker the right – when the subject of a meeting is about the employer's position on politics (including union organizing) or religion – to stop listening and return to work without fear of being disciplined or terminated.
CONTACT YOUR STATE LEGISLATORS TODAY AND URGE THEM TO SUPPORT SB 163!