Worker describes how captive audience meetings erode human dignity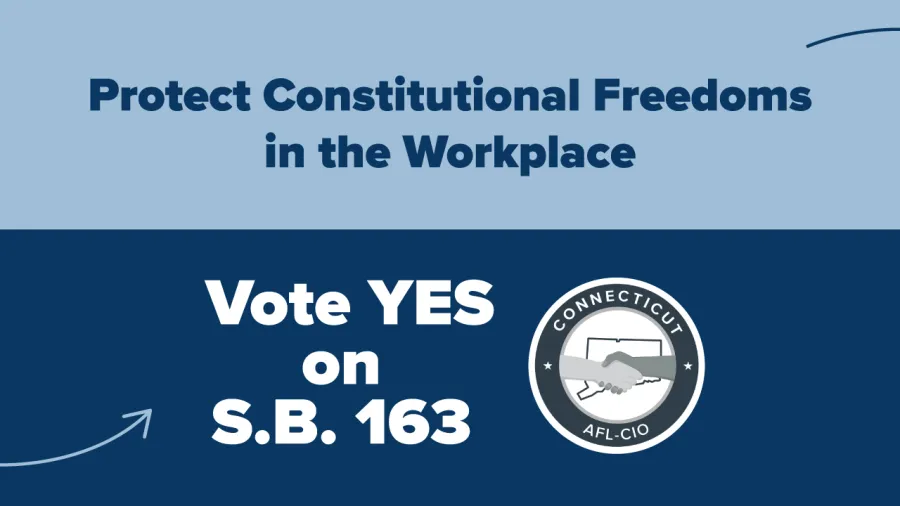 When we hear about employers trying to silence the voices of workers, we like to think those kinds of things don't happen in Connecticut. But they do.
In December 2021, Glanbia Nurtritionals in Orange and West Haven announced that employees would be required to work a fourth 12.5 hour shift each week with no increase in pay. The 154 employees petitioned to join a union. By January 2022, 100 of them had signed cards, indicating their desire to be represented by the union.
Glanbia hired Action Resources, a union-busting firm, to convince their employees to vote no. They paid two consultants more than $400,000 over two months to post disinformation, hold frequent captive audience meetings and surveil workers. Their harassment techniques were successful.
"I happen to feel that everyone deserves to have a sense of human dignity," said Roger Weldon, a worker at Glanbia Nutritionals. "And to be able to go to work and do their job, and not feel like they're in danger of being punished because they didn't go to a captive audience meeting. I'd really like legislators to know that captive audience meetings, they have a very bad way of eroding human dignity and self-respect for some people."
In Connecticut, we have an opportunity to protect workers who seek to form a union from coercive captive audience meetings.
Senate Bill 163 will give a worker the right – when the subject of a meeting is about the employer's position on politics (including union organizing) or religion – to stop listening and return to work without fear of being disciplined or terminated.