Connecticut AFL-CIO Statement on Gov. Lamont's Workers' Compensation Executive Order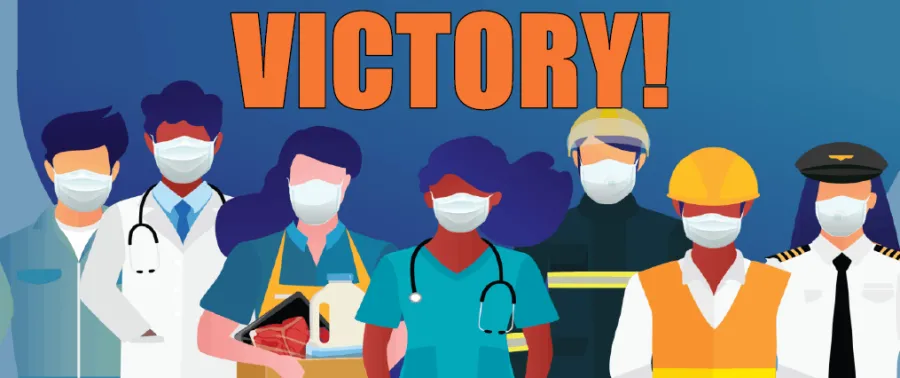 Sal Luciano, President of the Connecticut AFL-CIO, made the following statement in response to Gov. Lamont's executive order establishing a workers' compensation presumption for essential workers who were stricken with COVID-19:
"We are grateful to Gov. Lamont for signing an executive order today that will help hundreds, and possibly thousands, of essential workers who were stricken with COVID-19. In the middle of a pandemic and an outbreak in Connecticut, the state expected essential workers to continue to go to work and keep us safe. And they delivered. The least we can do is to make sure we take care of them when they get sick because all they did was go to work.
"The Connecticut AFL-CIO is also extraordinarily thankful to Sen. Julie Kushner, Sen. Matt Lesser, Rep. Robyn Porter, Rep. Sean Scanlon, and all of the legislative leaders that helped make this happen. They understood the sacrifice our state's essential workers made and they did not rest until they were afforded basic health and job protections.
"Ever since Gov. Lamont signed the "Stay Home, Stay Safe" executive order, we have been working tirelessly to ensure our state's essential workers would be receive health and wage benefits. It's great to call them 'heroes' but this finally shows some appreciation for the exceptionally challenging jobs they were forced to do while getting exposed and potentially infected with the novel coronavirus.
"We look forward to continuing to work further on this issue in a future special session to make sure that every essential worker receives the workers' compensation benefits they have earned without having to go through a protracted appeals process."
# # #