CT AFL-CIO Statement on Comptroller Lembo's Resignation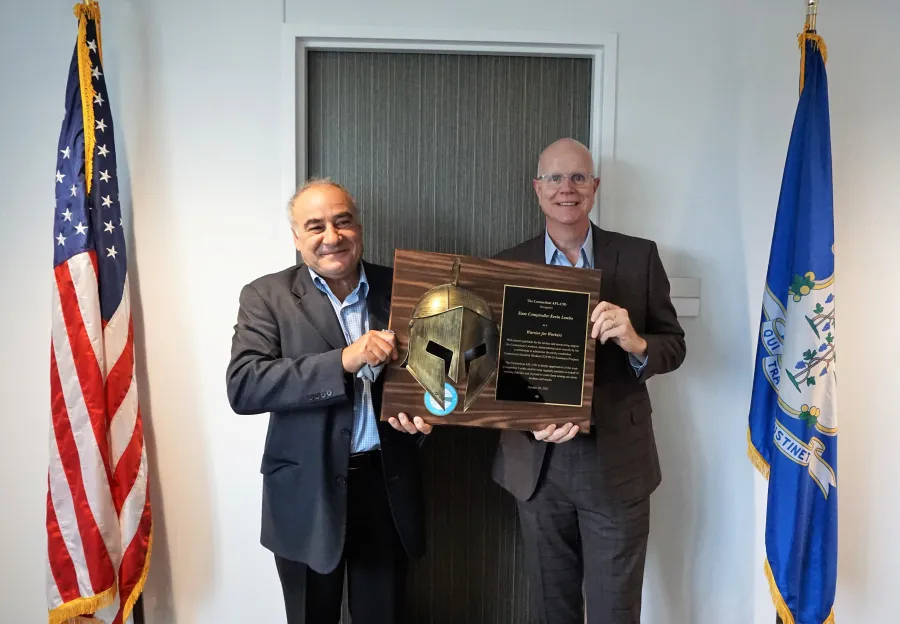 Ed Hawthorne and Shellye Davis, President and Executive Vice President of the Connecticut AFL-CIO, made the following statement in response to the announcement that Comptroller Kevin Lembo will be resigning:
"Kevin Lembo is exactly the kind of elected official our state and our nation needs – someone who is smart, hard-working, kind, and always working with the utmost integrity. His resignation is a major loss for Connecticut.
"From his time as our Healthcare Advocate to over 10 years as our State Comptroller, Kevin has been a stalwart advocate for working people. Kevin's passionate advocacy for healthcare reform in spite of stiff opposition from the insurance lobby shows he will always fight for Connecticut residents no matter the odds.
"And just this year, Kevin helped save the Essential Workers COVID-19 Assistance Fund, which will provide much-needed help for essential workers who contracted COVID-19 during the height of the pandemic. They will be eligible to receive reimbursement for lost wages and out-of-pocket healthcare costs. In October, at our biennial convention, we honored Kevin with our "Warrior for Workers" award for his role in saving the fund, but also for his tireless and unwavering support for Connecticut's workers.
"The labor movement extends our most heartfelt thanks to Comptroller Lembo and wishes him a full recovery."
# # #
Click here to view the unanimously passed Connecticut AFL-CIO convention resolution honoring Comptroller Kevin Lembo.
Click here to view the picture of former Connecticut AFL-CIO President Sal Luciano presenting the "Warrior for Workers" award to Comptroller Kevin Lembo.