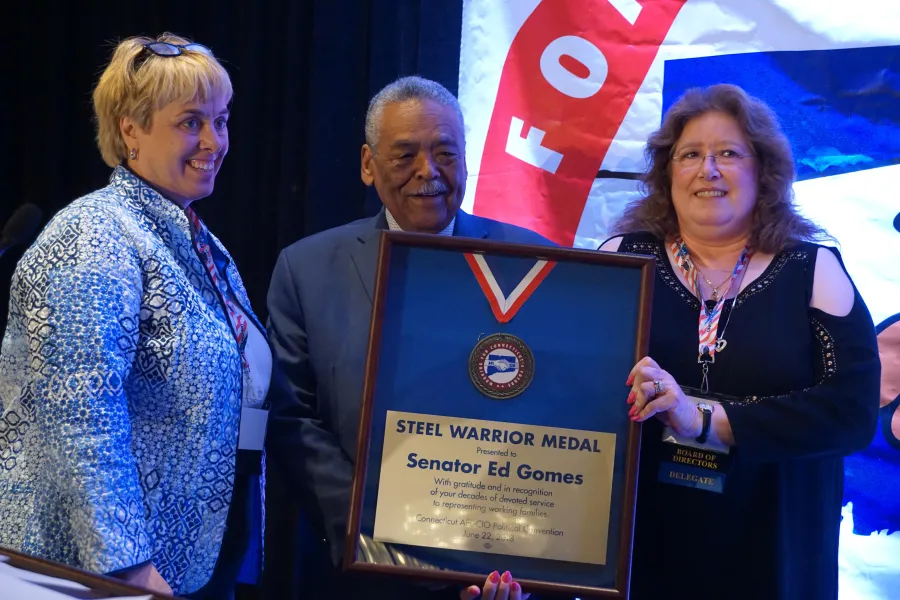 Sal Luciano, President of the Connecticut AFL-CIO, made the following statement in response to the news that Ed Gomes, longtime state legislator and member of the United Steelworkers (USW), passed away:
"Today, the labor movement lost a true hero for working people. As a retired steelworker and member of USW, Ed Gomes knew what it was like to work for a living and brought that experience to the state legislature every day. Ed never forgot where he came from and never apologized for standing with workers and fighting to make their lives better.
"Hundreds of thousands of Connecticut workers have undoubtedly benefited from Ed's advocacy throughout his career, which spanned working as an international representative with the United Steelworkers, a city council member in Bridgeport, and a state senator until his retirement in 2019.
"Ed fought passionately to raise the minimum wage, protect the right to organize, and ensure every worker could retire with dignity. His tragic passing is a loss for our state that has already suffered so much this year. The entire labor movement has Ed's family and friends in our thoughts and prayers."
# # #