Endorsements from First Day of Connecticut AFL-CIO Political Convention
David C. Dal Zin
06 Apr, 2018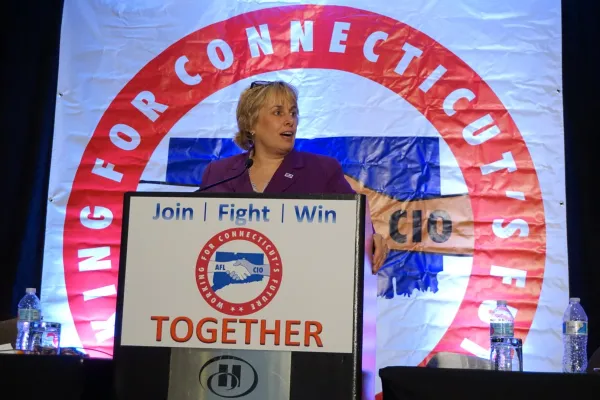 HARTFORD – Delegates to the Connecticut AFL-CIO's Twelfth Biennial Political Convention today endorsed the following candidates:
U.S. House of Representatives
CD 1: John Larson
CD 2: Joe Courtney
CD 3: Rosa DeLauro
CD 4: Jim Himes 
Secretary of the State
Denise Merrill 
Comptroller
Kevin Lembo 
State Senate
SD 17: Jorge Cabrera
SD 18: Dan Kelley
SD 20: Martha Marx
SD 24: Julie Kushner
SD 30: David Lawson
State House
HD 35: Jason Adler
HD 58: Tom Arnone
HD 132: Caitlin Pereira
The General Assembly endorsements were limited to non-incumbent union members running for office.
Two hundred sixteen delegates, representing 67 local unions across the state, voted unanimously.
Additional endorsements in races for U.S. Senate, 5th Congressional District, state senate, state house, and potentially Governor and Attorney General will occur on Friday, June 22, the second day of the Connecticut AFL-CIO's political convention. Final considerations for organized labor's endorsements will occur on the last day of the political convention on Friday, August 31.
# # #