Labor Applauds Legislature for Including Funding for Essential Workers Sick with COVID-19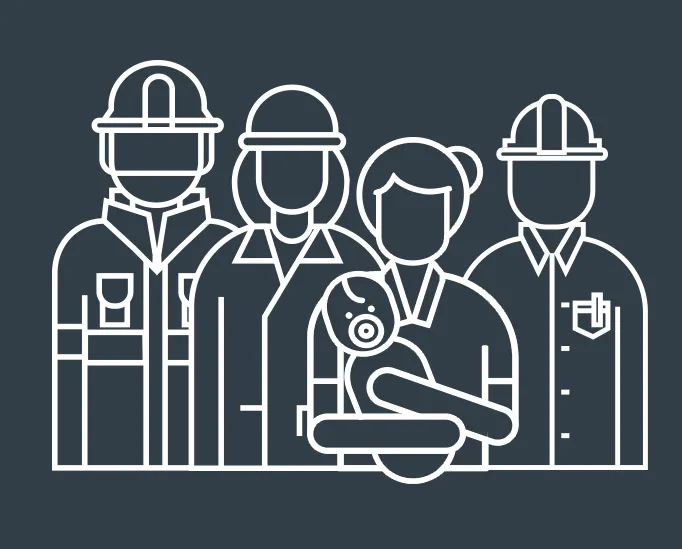 The Connecticut AFL-CIO, 32BJ SEIU, AFSCME Council 4, and the Connecticut Education Association made the following statements in response to the legislature including funding for the Connecticut Essential Workers COVID-19 Assistance Fund in the state budget:
Sal Luciano President of the Connecticut AFL-CIO:
"We are grateful to the legislature for including desperately needed funding to take care of frontline essential workers who were stricken with COVID-19 in the state budget. This fund will help potentially thousands of essential workers – healthcare workers, first responders, grocery store workers, bus drivers, corrections employees and many others – who contracted the novel coronavirus on the job through no fault of their own. Many ended up with out-of-pocket medical expenses and lost wages.
"Throughout the pandemic, the state has required our essential workers to continue to show up to work every day and sometimes without adequate personal protective equipment. And they have. The least Connecticut can do is take care of them when they get sick.
"The labor movement is incredibly thankful to Labor & Public Employees Committee Co-Chairs Sen. Julie Kushner and Rep. Robyn Porter for making this issue a priority. We also want to recognize Comptroller Kevin Lembo and his staff for agreeing to administer the Connecticut Essential Workers COVID-19 Assistance Fund. When several agencies refused to take on this responsibility, Lembo stepped up because he understands the importance of taking care of Connecticut's essential workers."
Rochelle Palache, Vice President of 32BJ SEIU and head of the union in Connecticut:
"Although we're disappointed that a workers' compensation COVID presumption did not pass the full legislature, the funding provided for essential workers struck by COVID will be a tremendous benefit for some who have suffered the worst in this pandemic, including some of our janitors and security officers. We thank the legislature and Comptroller Lembo for supporting these essential workers and their families through a healing process that often has only just begun."
Jody Barr, Executive Director of Council 4 AFSCME:
"Across Connecticut, essential workers showed incredible determination and bravery throughout the COVID-19 pandemic. From school paraprofessionals to correction officers, Council 4 members, like all essential workers, put themselves in harm's way to serve the public. More than 1,500 of them contracted the virus on the job and face uncertain health outcomes as a result. They deserve to be compensated for their lost wages and health care claims.
"Our union wants to thank Comptroller Kevin Lembo and state legislators for recognizing the sacrifice and suffering of essential workers who got COVID-19 on the job. More needs to be done for these workers, but it's important to recognize those who stood with essential workers in their time of need."
Jeff Leake, President of the Connecticut Education Association:
"Connecticut educators kept students learning throughout the pandemic, and some contracted COVID-19 on the job. Many of these educators continue to suffer from the personal effects of coronavirus and resulting illnesses and are not receiving the workers' compensation benefits they deserve. This new fund to be administered by the state comptroller's office is an important step to ensuring our teachers and other essential workers receive lost wages and reimbursement for medical expenses related to their COVID illness. We thank legislators, especially Senator Julie Kushner and Representative Robyn Porter, who supported this bill that provides the necessary benefits and economic support for our essential workers and their families."
# # #