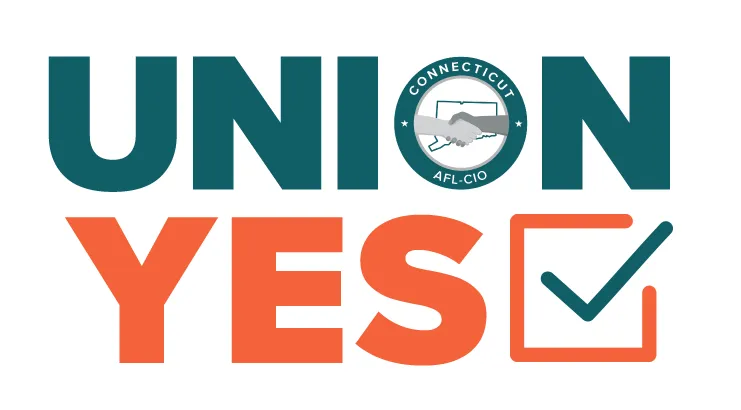 LEDYARD – Delegates to the Connecticut AFL-CIO's Fourteenth Biennial Political Convention today endorsed the following candidates. An asterisk signifies that a candidate is an active or retired union member.
U.S. Senate
Richard Blumenthal
U.S. House
CD 1: John Larson
CD 2: Joe Courtney
CD 3: Rosa DeLauro
CD 4: Jim Himes
CD 5: Jahana Hayes*
Governor
Ned Lamont
Lieutenant Governor
Susan Bysiewicz
Attorney General
William Tong
Comptroller
Sean Scanlon
Secretary of the State
Maritza Bond
State Senate
SD 3: Saud Anwar
SD 4: MD Masadur Rahman
SD 5: Derek Slap
SD 9: Matt Lesser
SD 10: Gary Winfield*
SD 11: Martin Looney
SD 13: Jan Hochadel*
SD 16: Christopher Robertson
SD 17: Jorge Cabrera*
SD 19: Catherine Osten*
SD 20: Martha Marx*
SD 21: Christopher Green
SD 24: Julie Kushner*
SD 28: Tim Gavin
SD 30: Eva Bermúdez Zimmerman*
SD 35: Lisa Thomas*
State House
HD 6: Edwin Vargas*
HD 8: Mary Ann Hansen*
HD 14: Tom Delnicki*
HD 22: Rebecca Martinez
HD 27: Gary Turco
HD 28: Amy Morrin Bello*
HD 32: Rose Aletta
HD 37: Nick Menapace*
HD 40: Christine Conley
HD 43: Ashley Gillece
HD 46: Derell Wilson
HD 47: Dave Nowakowski
HD 55: Wes Skorski
HD 59: Matthew Despard
HD 60: Jane Garibay
HD 73: Ron Napoli*
HD 77: Andrew Rasmussen-Tuller
HD 79: Mary Fortier*
HD 85: Mary Mushinsky
HD 90: Rebecca Hyland
HD 98: Moira Rader
HD 102: Robin Comey
HD 107: Phoebe Holmes
HD 109: Farley Santos
HD 116: Treneé McGee
HD 123: Sujata Gadkar-Wilcox*
HD 127: John "Jack" Hennessy
HD 138: Ken Gucker
HD 143: Dominque Johnson
HD 147: Matt Blumenthal
Two hundred sixty-five delegates from over 100 local unions, labor chapters, building trades councils, and area labor federations attended the convention at Foxwoods. Workers at Foxwoods are represented by five different unions – dealers are represented by UAW Local 2121, beverage servers are represented by UFCW Local 371, maintenance workers are represented by IUOE Local 30, fire fighters are represented by IAFF Local 4746, and cleaners are represented by UNITE HERE.
# # #