Top Connecticut Unions Applaud Passage of Cannabis Bill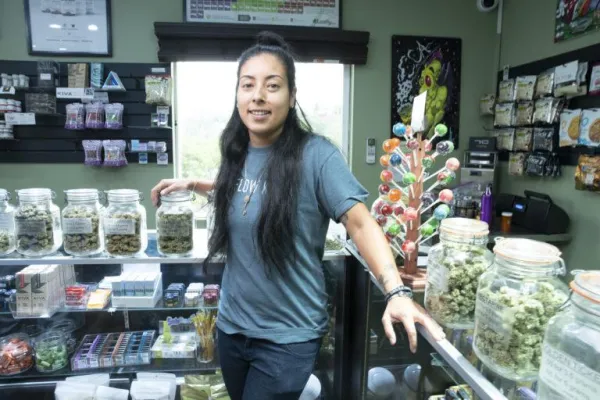 HARTFORD, CT — Today, United Food and Commercial Workers (UFCW), which represents 13,000 Connecticut frontline workers in food, retail and healthcare statewide, applauded the passage of Senate Bill 1201, which will legalize recreational, adult-use of cannabis in Connecticut, including its sale and safe regulation. The bill now heads to the desk of Governor Ned Lamont for his signature, which would make Connecticut the 18th state to legalize recreational cannabis as more states embrace the economic benefits the industry is creating.
UFCW Local 371 and UFCW Local 919 have been leading voices in the push to strengthen Connecticut cannabis jobs as the industry expands across the state. Experts say the Connecticut adult-use marijuana market could generate $250 million in sales in the first full year and $725 million in the fourth year.
UFCW Local 371 President Ronald Petronella and UFCW Local 919 President Mark Espinosa released the following joint statement:
"Connecticut working families need an economy that puts them first. With this bill, Connecticut can create thousands of good-paying cannabis jobs that will strengthen our communities and help to speed our economic recovery as we emerge from the pandemic. 

"States across the Northeast have already tapped into the economic promise of cannabis. Creating a strong cannabis market here in Connecticut with clear regulations that prioritize good wages and worker safety is essential to ensuring we build the foundation for long-term economic growth in the industry. As the unions for thousands of Connecticut frontline workers, we look forward to working to create thousands of good paying, family sustaining cannabis jobs here in Connecticut."
###
UFCW Local 371 and UFCW Local 919 are part of UFCW International, which is the largest private sector union in the United States. UFCW International represents 1.3 million professionals and their families in healthcare, grocery stores, meatpacking, food processing, retail shops and other industries. Our members serve our communities in all 50 states, Canada and Puerto Rico. Learn more about the UFCW at ufcw.org.